CE High security fingerprint RFID face recognition full height pedestrian turnstile barrier gate for railway station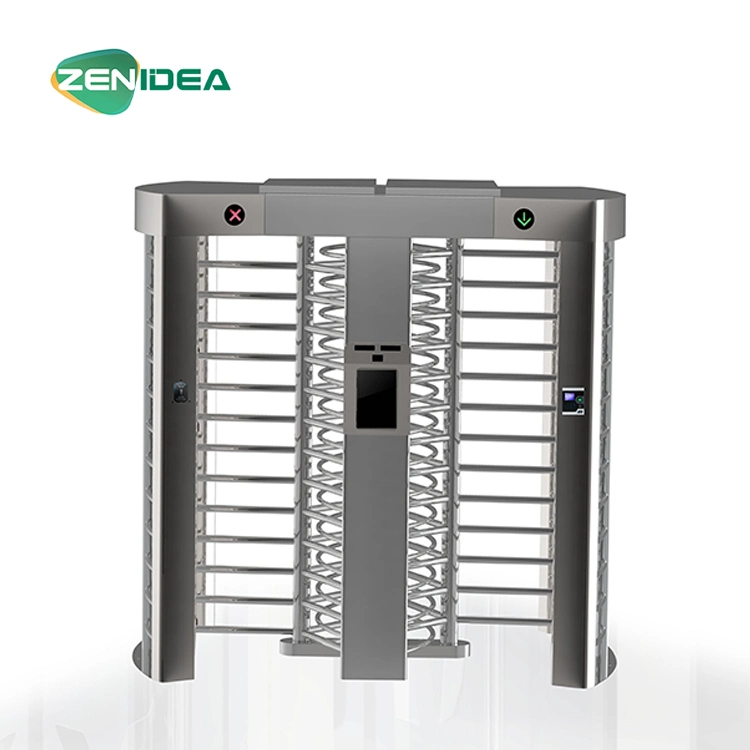 | | |
| --- | --- |
| Configuration movement | Standard full height turnstile movement |
| Dimension | 2450mm*1800mm*2435mm |
| Rotating rod | 72 pieces; width 38mm, length 550mm |
| Material | 304 stainless steel |
| Material thickness | main shaft 2mm, base/top 3mm, the rest 1.2mm |
| Communication interface | Dry contact |
| Motor | DC24V brushless motor |
| Rotation angle | 120 degrees(90 degrees Optional) |
| Case Material | SS304 stainless steel |
| Passage direction | Single directional / Bi-directional |
| Opening method | ID / IC card verification,exit button etc. |
| Power | 60-70w |
| MCBF | 9million times |
| Working humidity | ≤90% |
| Working temperature | -30ºC~70ºC |
| Working environment | Indoor / Outdoor |
| Power input | AC220±10% 50Hz |
| Protection function | anti-collision, shaft protection, clutch anti-collision |
Full-height turnstiles are suitable for strict control areas, which can effectively prevent climbing and overtaking. When passing through the transfer gate, the transfer gate controlled by the management authority can deny the entry of those without authority. If the permission is allowed to pass. The transfer will automatically release. The traffic speed is about 30-40 people per minute.

The main suitable places for the transfer gate include: prisons, military management areas and factories with very strict access management (such as chemical plants, construction sites, etc.). The mechanical part of the equipment includes an emergency control device. When the power is cut off, the center swivel arm can rotate freely to ensure that the passage is unobstructed; it is automatically locked when the power is turned on. SAB101 has as many as 11 different configurations, which can be applied to all building environments and can solve all the control problems of pedestrian entrances and exits. It can control whether the gates are locked or unlocked at any time. There are as many as 20 signal interfaces for users. extensions.

Features:
1. The all-stainless steel rainproof box is novel and beautiful.
2. It has a personalized installation interface (such as card reader, indicator light installation, etc.) to ensure that the control gate equipment of the system integrator is simple and convenient during installation.
3. The movement of the turnstile has an automatically adjustable hydraulic shock absorber. When the turnstile is used for movement, the sound is very small, no impact, and the brake lever automatically decelerates back to the center. The surface of the movement is electroplated with yellow dichromate.
4. It can be programmed with gate control, one or two direction control (set by the user).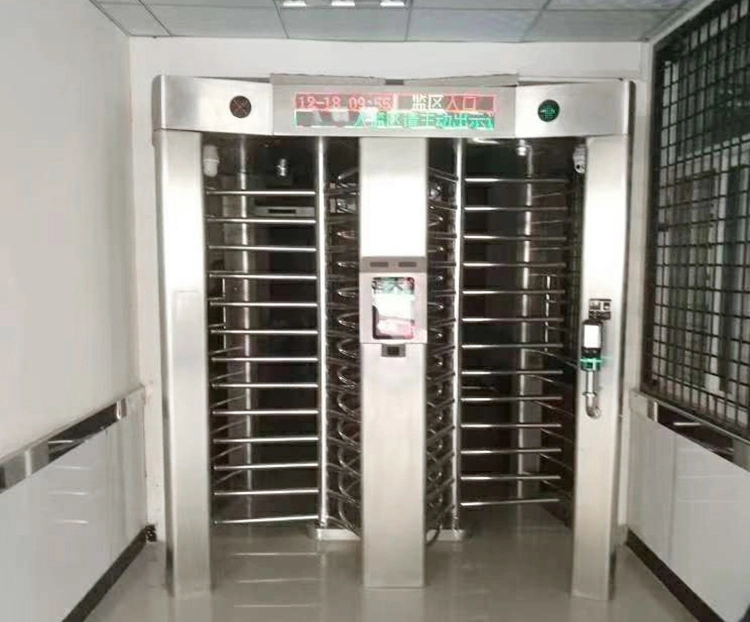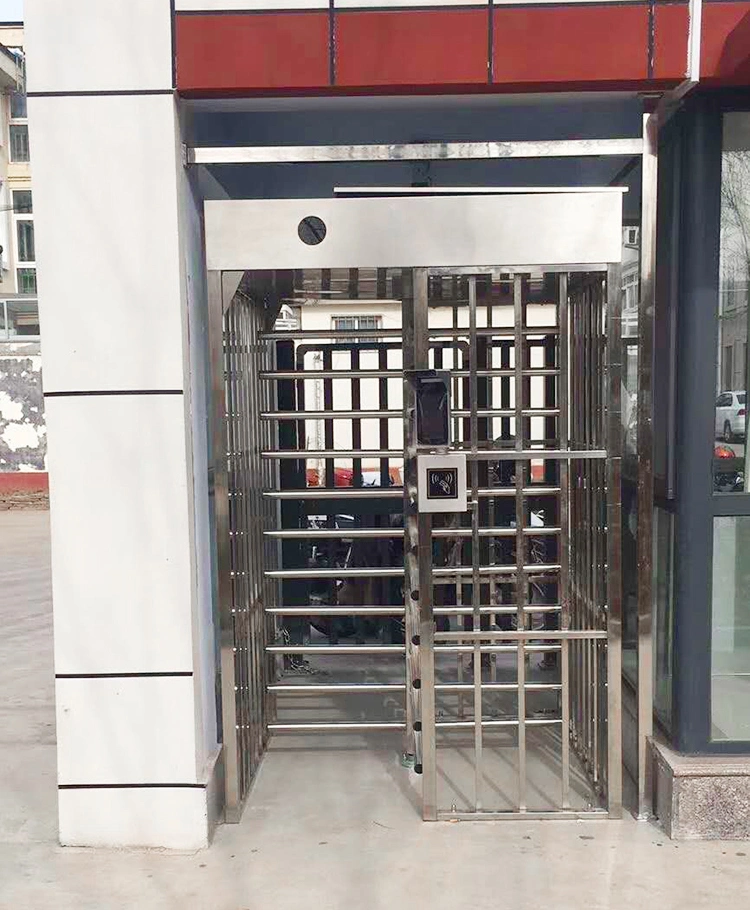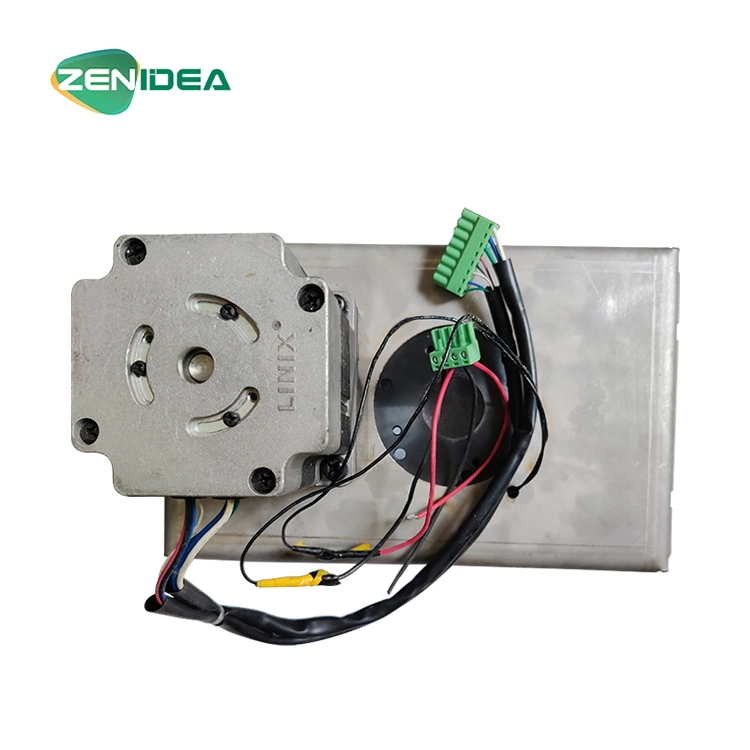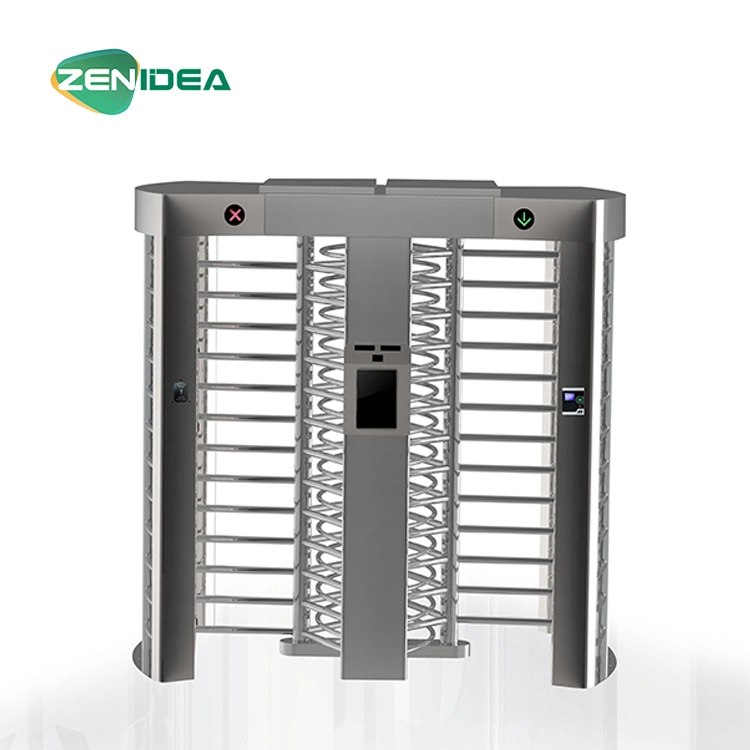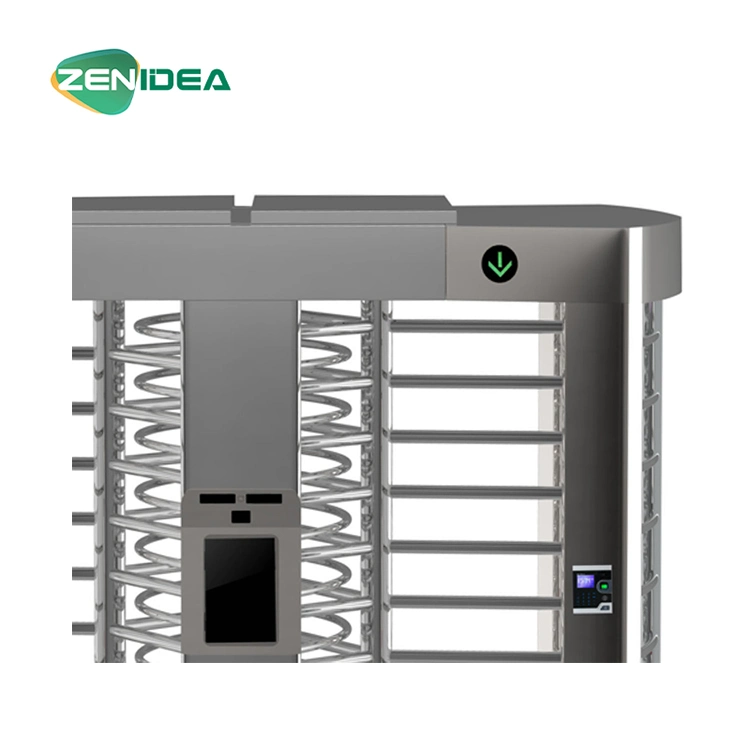 Shenzhen Zenidea Intelligent Technology Co., Ltd, a high-tech enterprise with 13 years experience specializing in the production of turnstiles and smart parking system. It is an enterprise integrating production, research and development, and sales. Obtained 30+ patent certificates. In the product production process, the product needs to go through 320 production processes, 12 quality inspection processes, and 72-hour aging process. In terms of software, we continue to optimize and upgrade standardized products and special customization requirements based on market application requirements and customer experience. We always insist on continuously innovating technology, and strive to create a global security industry boutique, to provide customers with better products.

Our production range includes tripod turnstiles,
swing barrier gates, speed gates ,full height turnstiles, parking boom barrier and revolving doors which are widely used in subways, office building and other public area

> 7000m³ manufacturing center located in Shenzhen,China
> 9 R&D centers across China to provide timely and effective technical support
> 13 years of R & D and production experience
> 30+ Patents and various other related certificates (CE,RoHS,ISO9001,CNAS,IAF)
> Top 10 Security Brands in China
> Appraised as a high-tech enterprise six consecutive years
> 20+ footprint,products sold to 20+ countries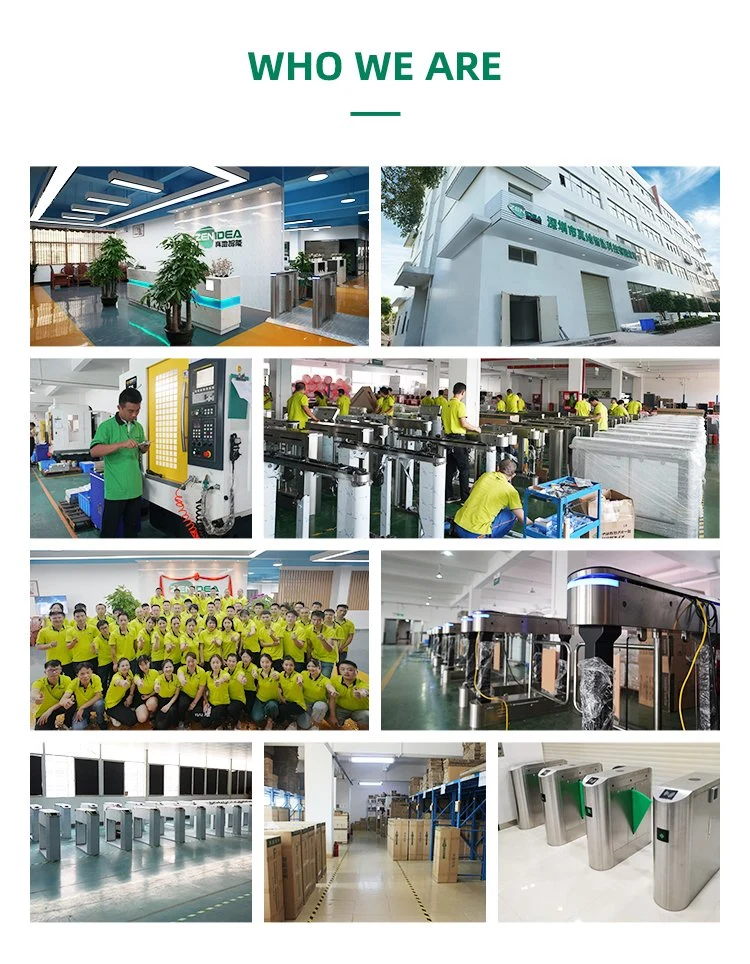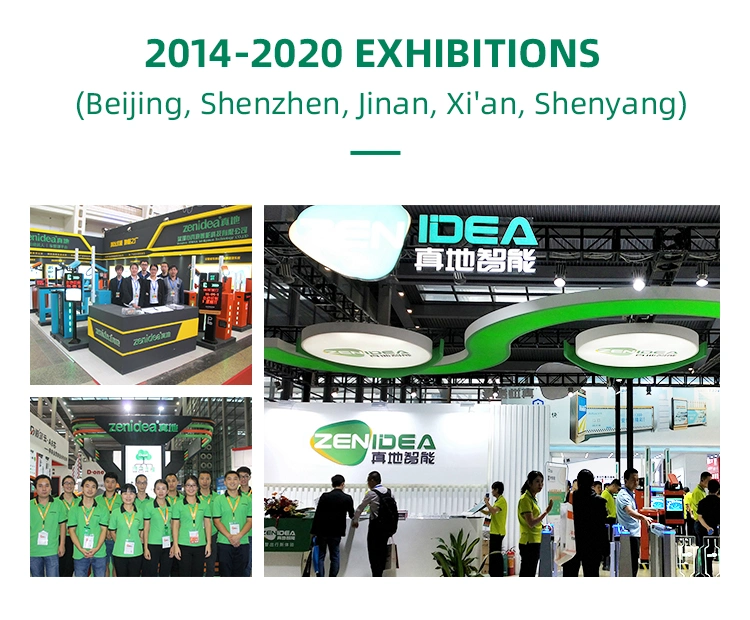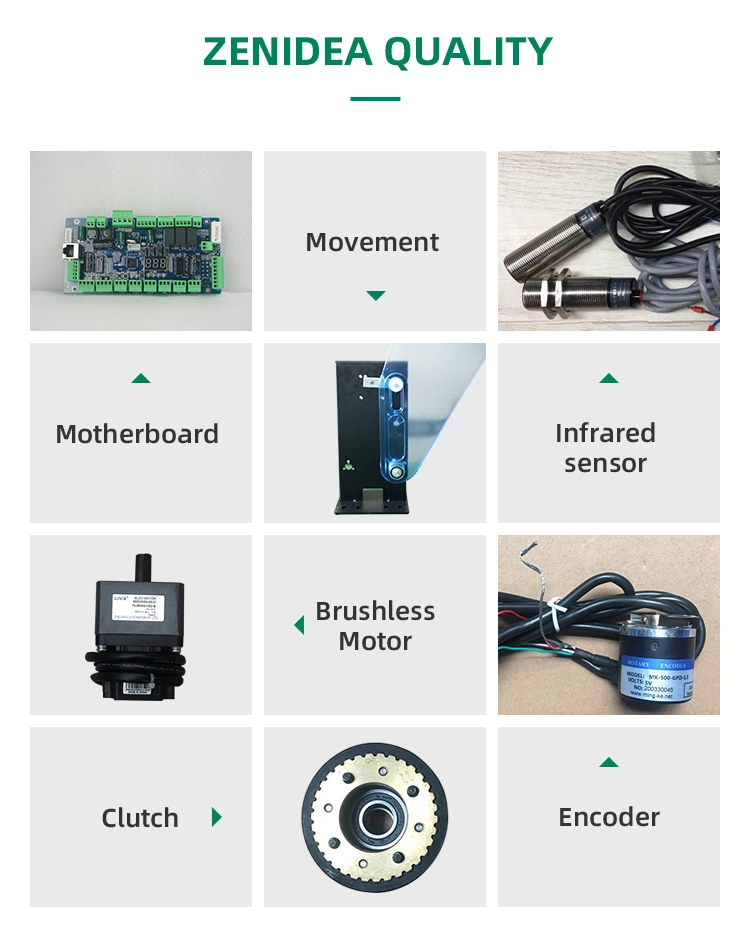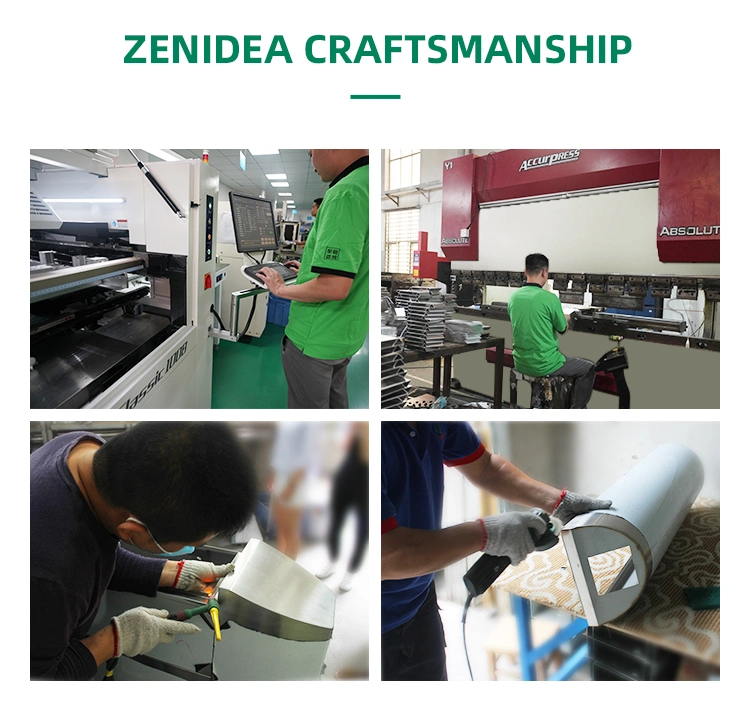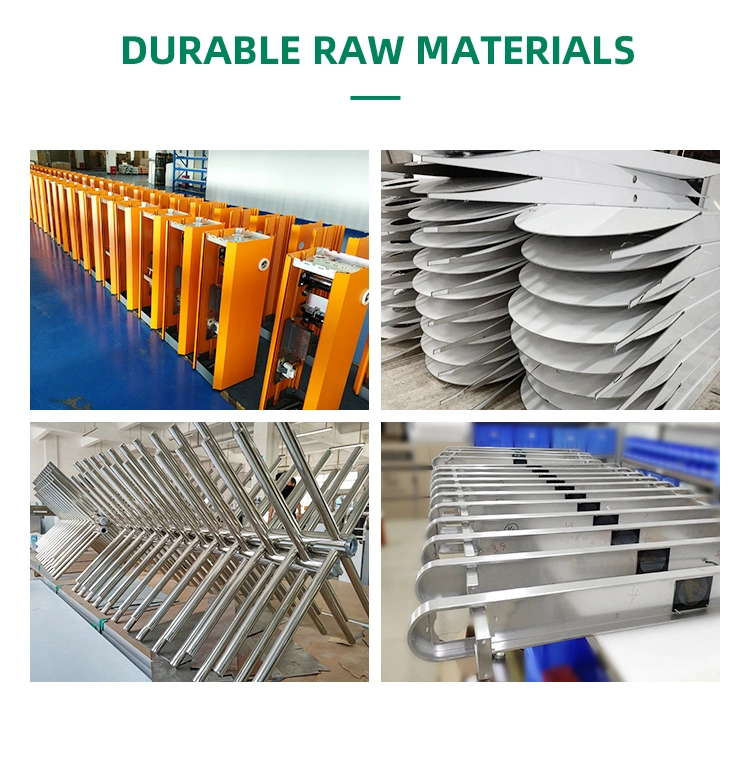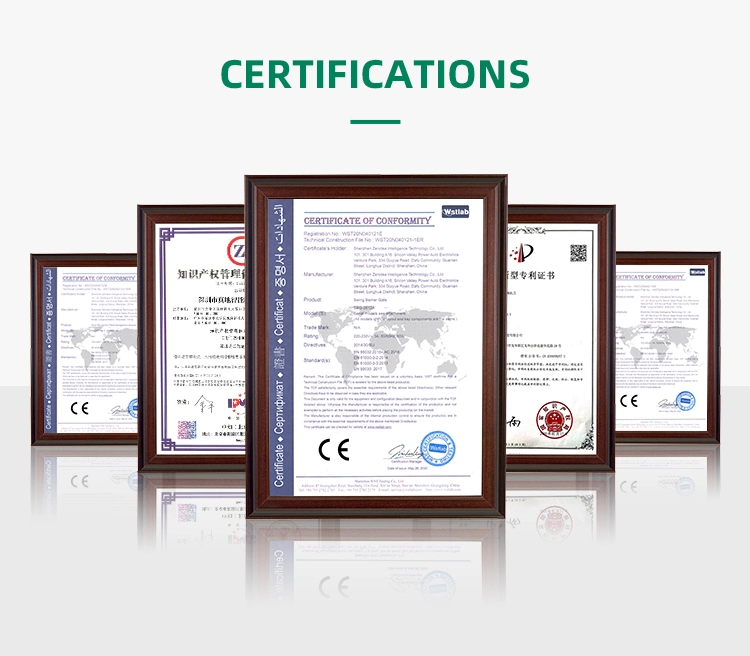 FAQ

1.How about your company's actual strength?
7000m3 manufacturing center located in Shenzhen,China
9 R&D centers across China to provide timely and effective technical support
13 years of R & D and production experience
30+ Patents and various other related certificates (CE,RoHS,ISO9001,CNAS,IAF)
Top 10 Security Brands in China

2.How do you do after-sale service?
Free lifetime technical support(video / picture / remote assistance)
24/7 technical online service
Free replacement of hardware damaged during the warranty period (except for human factors).

3.How about your package?
Seaworthy wooden case + Foam.
Wooden case package of Export exempted from inspection plus pearl wool and plastic wrap.

4.How about the lead time?
Stock products: 5-7 days
Out-of-stock products: According to the production schedule,12-20 days.

5.How about the payment method?
T/T , Western Union, PayPal...