High quality indoor and outdoor dasher board system
Wear-resistant Synthetic Ice Rink dasher board system, a revolutionary new product designed to combine the best components of the traditional dasher board system with those of newer, more portable systems. Dasher Board is the perfect sport containment system for ice hockey, inline hockey, Outdoor hockey, soccer, gaga, futsal, lacrosse, indoor football and more.
Product description
The company can provide a complete set of ice hockey fence facilities, including ice hockey hoarding, fence and fixed brackets. The installation of the whole set of facilities is simple and convenient. Each set of fences is designed by our professional technicians and combined with high quality composite PE. The baffle guarantees high strength and durability of the product. For indoor and outdoor venues, we can recommend the design that suits you to suit your venue and budget. Quick and easy assembly and disassembly. Advertising can be created on the ice hockey enclosure. Choose the emerging ice hockey fence, we can Your design is produced.
Our ice hockey fence frame is available in two options, the traditional solid galvanized iron and the lightweight aluminum frame, both of which are easy to install and disassemble for all seasons. All of our frames guarantee high strength and long-lasting durability through splicing and welding.
advantage:
strong and sturdy;
Easy to install and assemble;
Easy to disassemble, can be built in winter and dismantled in summer;
Application areas: indoor and outdoor arena, ice rink; private hockey stadium, school and square, etc.
The color matching can be selected according to the main color of the overall project. The general color is: white composite PE baffle, yellow skirting board and blue armrest.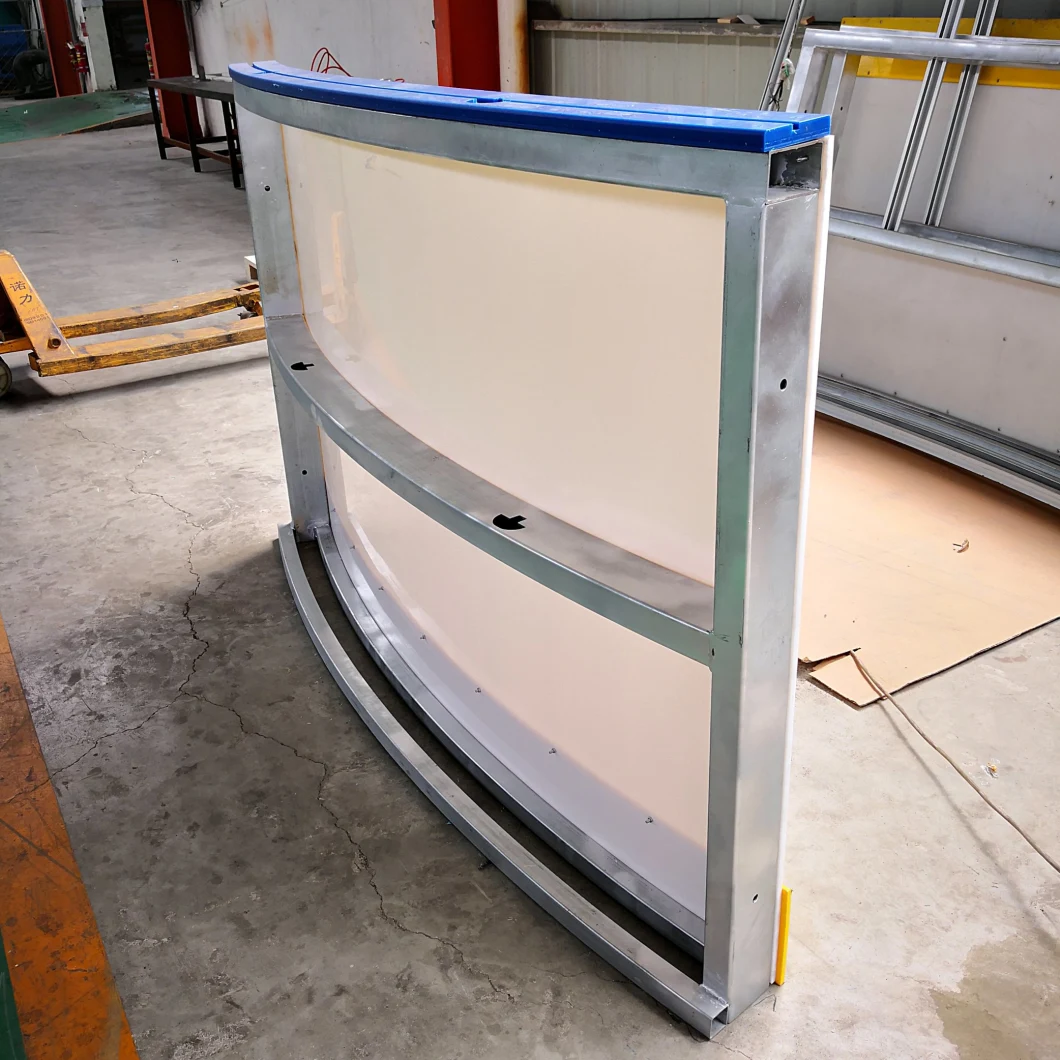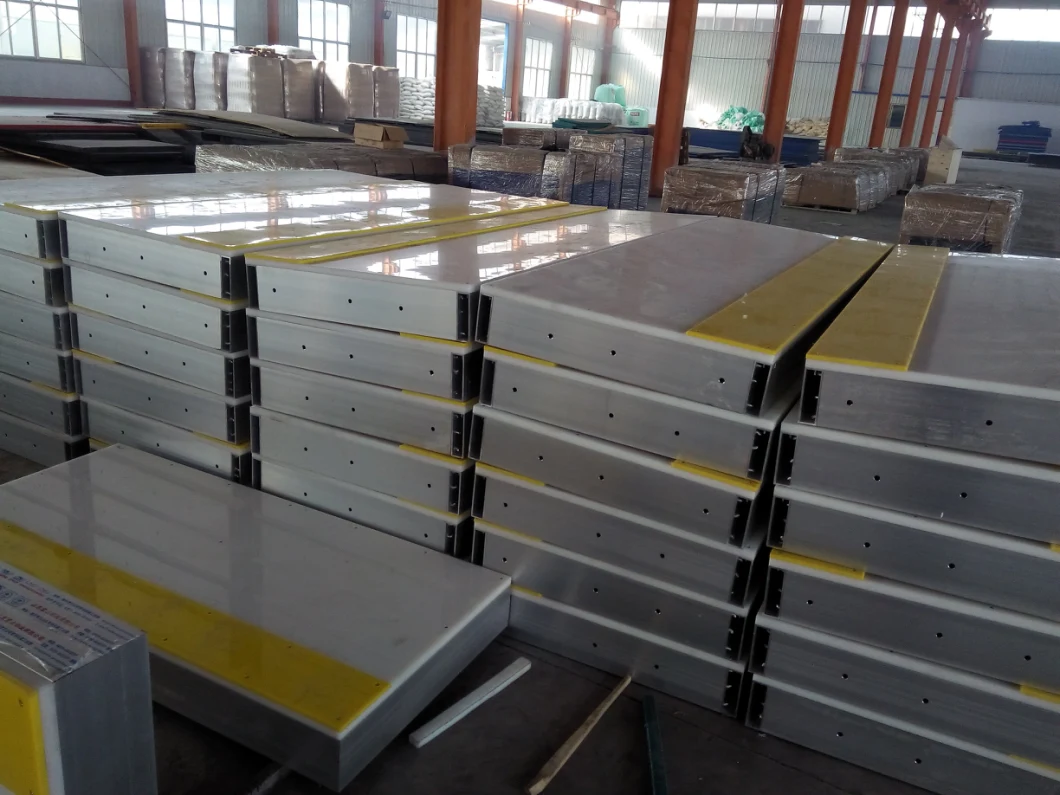 High quality indoor and outdoor dasher board system Structure:
1.Steel or aluminimum frame 40x40x3mm etc.
2.Puck board 2000x1200x10mm
3.Kick plate Yellow 8mm Thickness
4.Hand rail Blue 12mm Thickness
5.Triangle Support:
6.Bracket Support:
Other customized sizes are also availble.
Custom designs available.

Properties

Available in 5" and 6" wide panels.

Designed to withstand years of use and abuse.

Ideal for conversion facilities.

Fully welded design.

Panels can be powder coated any colour if desired.

The shielding system can be supported, seamless or with our FlexPost system.

Our flush mounted shielding system can be installed on all our aluminum designs.

Hockey dasher board -Puck board, HDPE kick plate, HDPE hand rail plates.XINXING is the first factory to produce dasher boards in China.Our dasher board can be install and uninstalled easily.
It contains Steel or Aluminimum frame+HDPE white puck board+HDPE yellow strip kick plate+HDPE blue handrail strip
Whether your project is community, large venue, new construction or renovation, our goal is to help you succeed. We have over 25 years experience in the ice arena business, and our expert staff is committed to deliver a solution designed around your needs.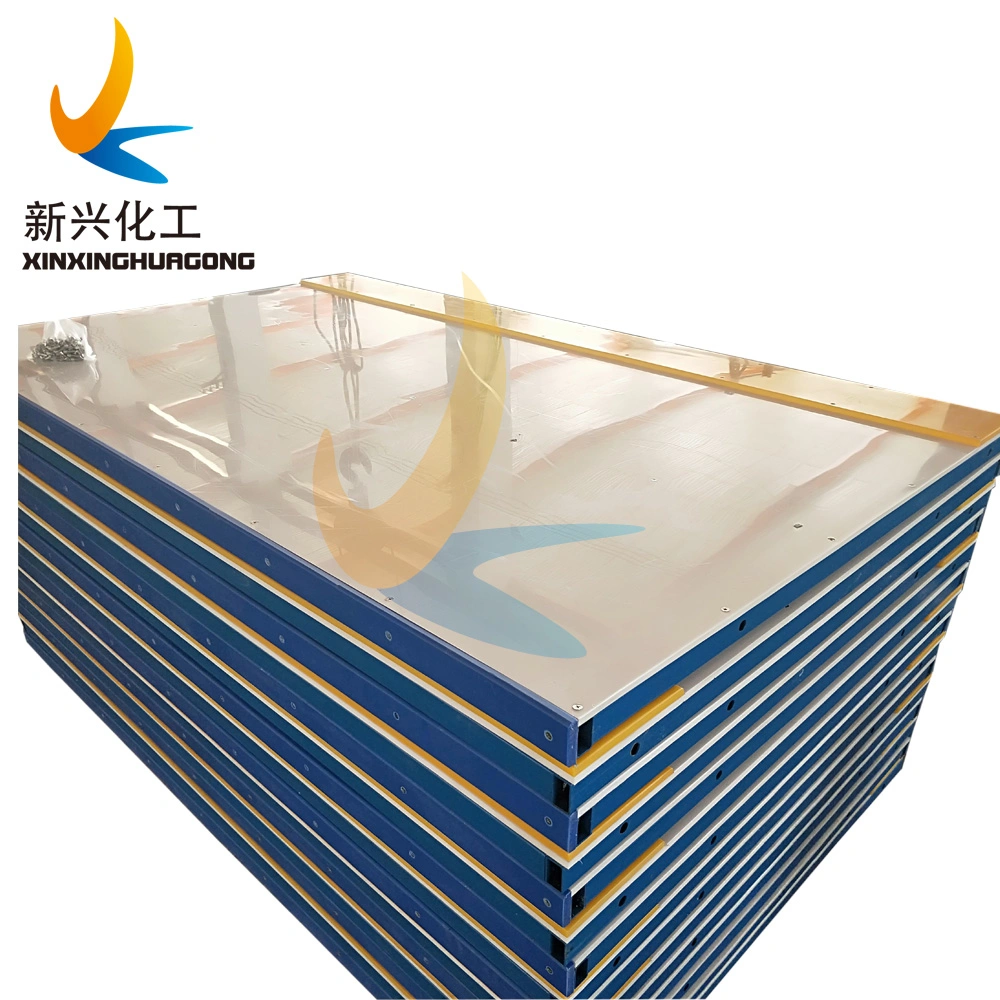 Did you see the dasher boards? Its material is HDPE and UHMW-PE, it includes panel, steel frame, steel triangular support, handrail and screw. The detailed specification will be made according to your detailed
requirement.

Every piece is hand crafted by expert tradesmen with the highest quality materials to ensure quality and durability and comes with a 5 year warranty. Ideal for either indoor or outdoor backyard rinks, arenas, commercial or residential projects. Easily transported and assembled and stored in the off season. Comes with all required connection hardware. Constructed of 1/2" thick high density polyethylene facing, specially treated for UV protection and warping.

Comes in 48''H standard heights. Modular pieces allow for complete customization and scalability for any size rink.
Custom lengths available on request.

Colour Options:
Blue Cap Rail, Gold Kick Plate, White Facing Colour
Blue Cap Rail, Red Kick Plate, White Facing Colour
Any color you want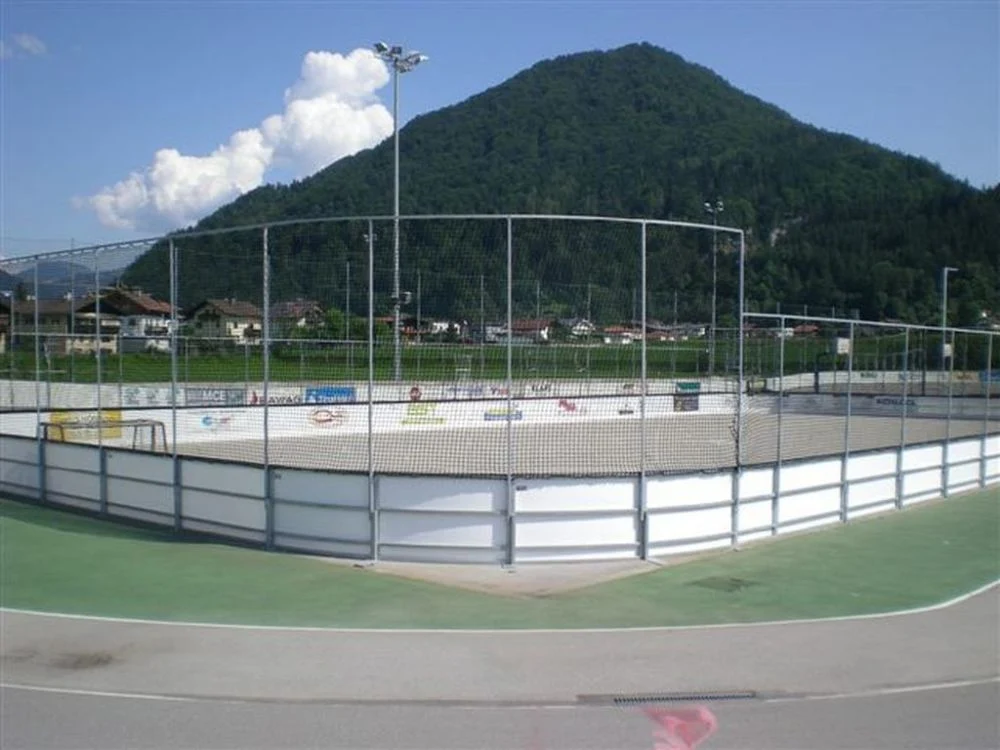 Applications
--roller skating,
--ice skating
--football arena,
--entertainment park
--disco,
--backyard ice rink,
--shopping center hockey board
--plastic puck board for ice hockey
--indoor Ice hockey skate