Medical Product Reducing Body Pain for spondylosis Far-Infrared physiotherapy Paste
Main structure
:
The product consists of far-infrared ceramic powder, acrylic pressure sensitive adhesive,
non-woven fabrics and silicone oil is made of paper.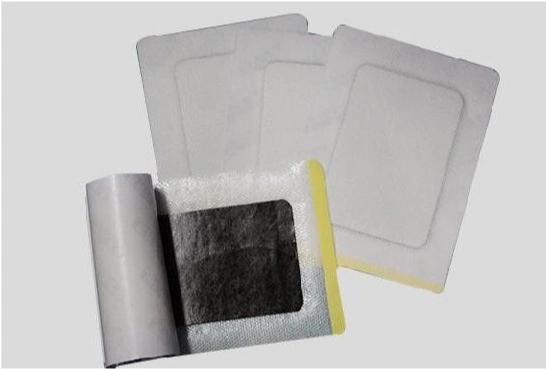 Main
ingredients :
The far-infrared physiotherapy patch is made from more than 30 kinds of pure Chinese herbal medicine like
permeable grass, search ancient maple, chuanxiong, eucommia ulmoides, angelica sinensis, cinnamon,
asarum, herba aconiti, sichuan aconite, saffron, pinellia ternata, raw pinellia ternata, borneol,
semen strycheniae, frankincense, scorpion, centipedes, dried blood, live alone, toad, camphor, musk,
sinensis, motherwort and so on.
Applicable scope:
Suitable for cervical spondylosis, periarthritis of shoulder, waist dish outstanding, muscle strain,
rheumatoid arthritis, soft tissue injury of acute stage of auxiliary treatment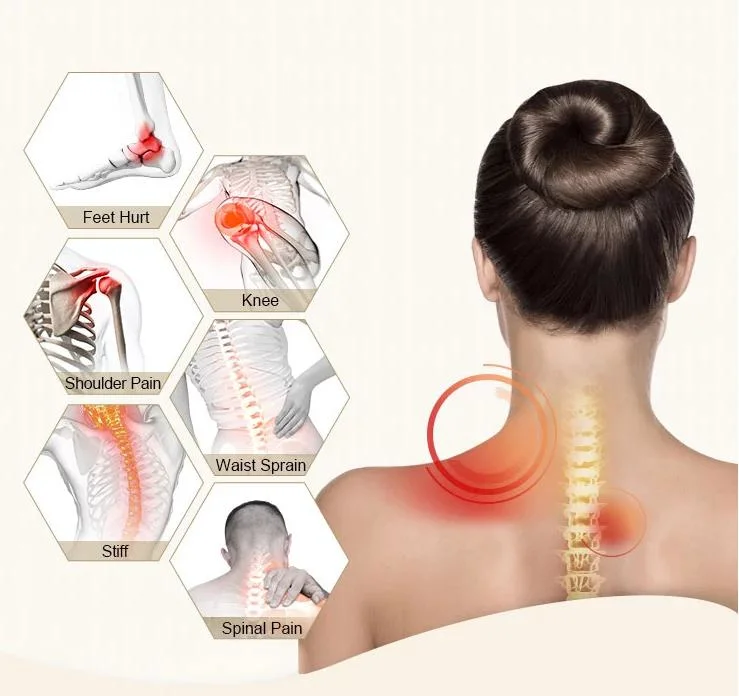 Specifications:
Product size:
70mm*100mm*3pices*2bags/box
95mm*130mm*3pices*2bags/box
OR :65mm*95mm,70mm*110mm,75mm*110mm,75mm*100mm,80mm*115mm
Package size:
140mm*180mm*20mm
We can customize the packaging according to your needs.
Net weight:8g/piece(95mm*130mm)
Contraindications for products
:
1.Skin damage, skin diseases and skin allergies should be prohibited
2. It is prohibited to have allergy to this product in the past
3.Pregnant and lactating women are prohibited
Notes
:
This product is for external use and can be used in one time

and destruction after use

.

Oral administration is prohibited

If the package is damaged, please don't use it

Very few people have mild skin allergic reactions, which will be cured after discontinuation. If there is a severe allergic reaction, stop using it immediately and visit the hospital if necessary.

This product is for topical use.

Change every 24 hours.
Storage
:
Be airtight, Keep in a dry place
Valid Period
:
Two years
Product advantage
:
1.Far infrared therapy, advanced dosage form, quick relief of pain
2,From the traditional black paste into, the load of large
3.Far infrared therapy, containing far infrared ceramic powder, so as to send far infrared, with a strong far infrared remote sensing, permeability, can be directly to the lesion
How to Use :
1.First clean the skin of the affected part
2.Remove the mucous membrane and apply the product directly to the affected part
3.Then press the adhesive film against the skin and the surrounding area to make the adhesive material stick firmly
4.Change every 24 hours.