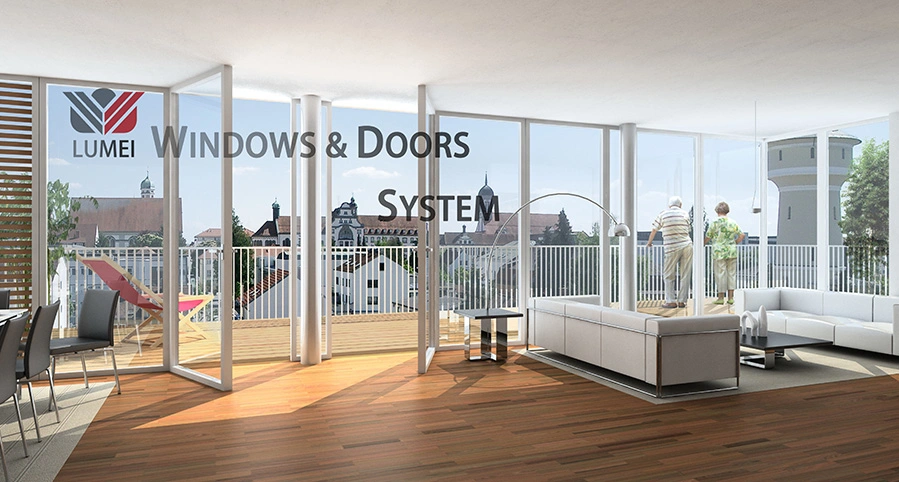 WHY CHOOSE LUMEI UPVC WINDOWS & DOORS
* All windows and doors are made of lead-free and original uPVC materials.
* UV resistance, Anti-aging and Long-lasting.
* Glavinized reinforcing steels inside frames improve overall strengh.
* Many options for glass based on different requests on abilities of sealing, noise reduction and keeping warm.
* Customized apperance on color, pattern and design.
* Optional Germany or Chinese famous brand hardware.
* Complying with standards of CE,ISO,Rohs etc.
* Strick quality control and test.
* Great warranty and after-sale service.
FEATURES OF LUMEI UPVC WINDOWS & DOORS.
We choose high-quality profiles to be welded and constructed into a strong window frame and window sash with enhance of galvanized steel inside cavity.EPDM rubber in glazing bead allow different sealing needs such as single, double or triple layers. Grooves in frame and sash for hardwares installation is more compatible

SPECIFIC.
| | |
| --- | --- |
| Window/Door Design | European Style, American Style |
| Product Material | Original Raw UPVC |
| Property | Lead-free (eco friendly), UV Resistance, Anti-aging, Fade-proof, Heat Preservation, Noise Reduction, Energy Efficient |
| Certificates | CE, ISO, Rohs |
| Glass Option | Clear Glass, Tempered Glass, Laminated Glass, Frosted Glass,Insulated Glass(Argon Filled), Reflective Glass, Colored Glass,etc. |
| Window/Door Color | Custom Made |
| Hardware | Custom Made |
| Reinforcing | Galvanized / Thickness≥1.5mm |
AVALIABLE CRAFT
White Profiles-- Windows made of white uPVC profiles are commonly used in all kinds of buildings. According to climites in differernt regions, this white uPVC profile has a good performance on anti-uv and anti-aging.
Homogenous Profiles--The whole body of this window frames are same color.The stability is good enough during it working period.
Laminated Profiles--Laminated with foils on the surface, the window looks very nice.In order to meeting many different requirements for both apperance and performance, we provide customers with uPVC profile with laminated film which includes wooden grain,walnut,smoky gray,golden oak,brown,etc. In addition to that, this craft get the function of anti-UV and weather resistance improved to a higher level.This makes it to be a high-end series and well welcomed by customers.
Co-extruded Profiles--The windows only get colors on both visible sides. Compared with homogenous type, it spends less and has great properties as well.




COMMON SLIDING WINDOW TYPES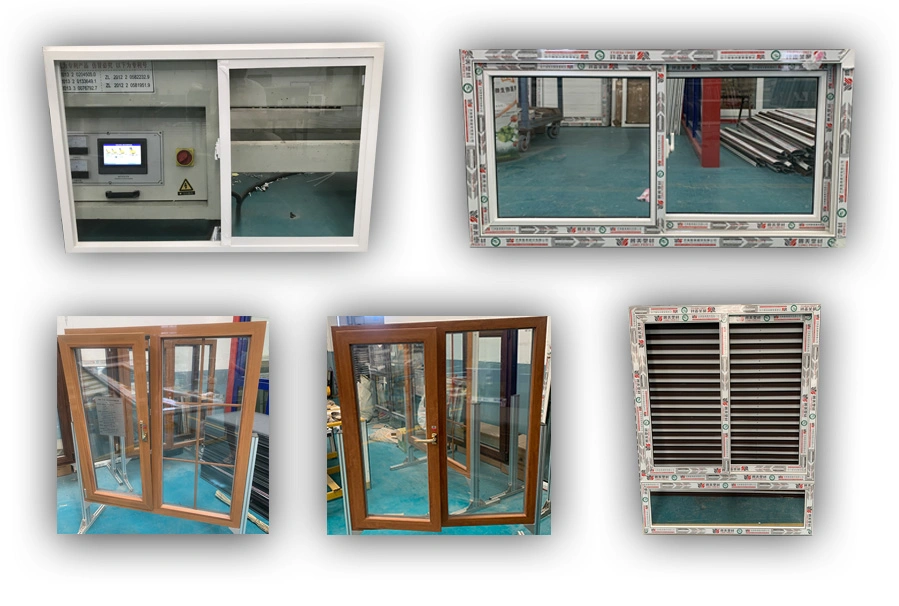 GLASS
We provide single,double-layer or tripple-laryer glass on specification of 5mm,6mm,5+9+5mm,5+12+5mm,5+9+5+9+5mm,5+12+5+12+5mm, etc.The glass type includes tempered glass,laminated glass,insulating glass,Low-e glass etc.





GALVANIZED REINFORCE STEEL
Steel with property of corrosion resistance is put into uPVC profile to enhance its strength for fighting for impact.We use galvanized steel which thickness more than 1.5mm to match with uPVC profile for all windows and doors.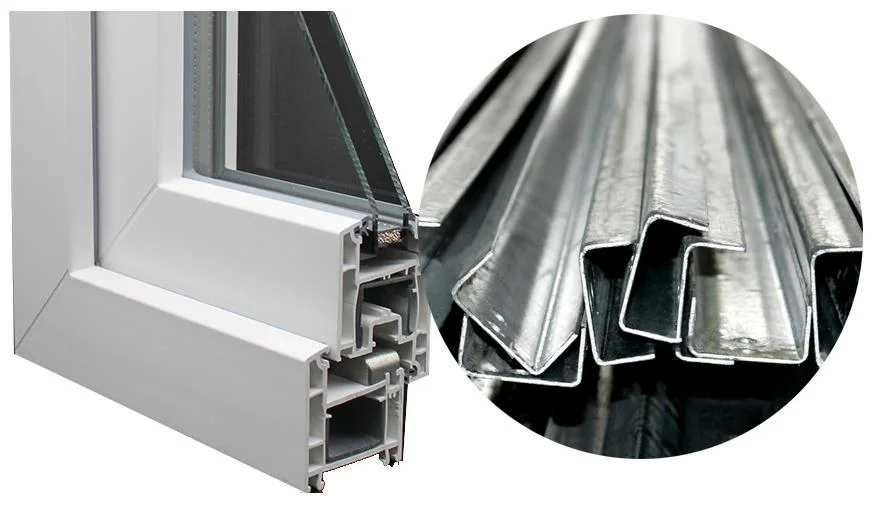 STRUCTURE
A common window named casement or sliding mainly include parts of profile,reinforce steel,glass,hardware etc.For examples, a sample casement window made of frame, sash,mullion and glazing bead,before welding frame,some galvanized reinforce steels with thickness of at least 1.5mm are put into the frame as a stronger support forthe entire window frame. As for the rubber,it is made from EPDM which can fix the glass tightly.







ADAPTION FOR DIFFERENT CONDITIONS


According to some extreme climates,we make uPVC windows and doors with functions of anti-aging,anti-UV and long lasting.



ELABORATE PROCEDURE & QUALITY TESTING
1-uPVC Profile Production: uPVC profiles are finished under rigorous production and testing before they go into next step.
2-Profile Cutting: uPVC profiles including main type and auxiliary type will be cutted into 45° angle at both ends.
3-Drilling Holes: The drain holes will be made by drilling machines.
4-Reinforce Steel: Galvanized steels with thickness of more than 1.2mm are put inside the chamber of main profiles as a reinforce.
5-Frame Welding: Profiles with reinforce steel will be welded and combinated by welding machine to form a window structure.
6-Corner Cleaning: Corner become more smooth and looks nice under the help of a corner cleaning machine.
7-Hardware Installation: Handles, locks, rollers, tracks,wind brace and other needed accerrories are equipped with windows.
8-Quality Testing: The finished windows will be under strict testing before sale or shipment.