Professional sound system digital audio processor DBX PA2 professional ktv digital audio processor
Product Detail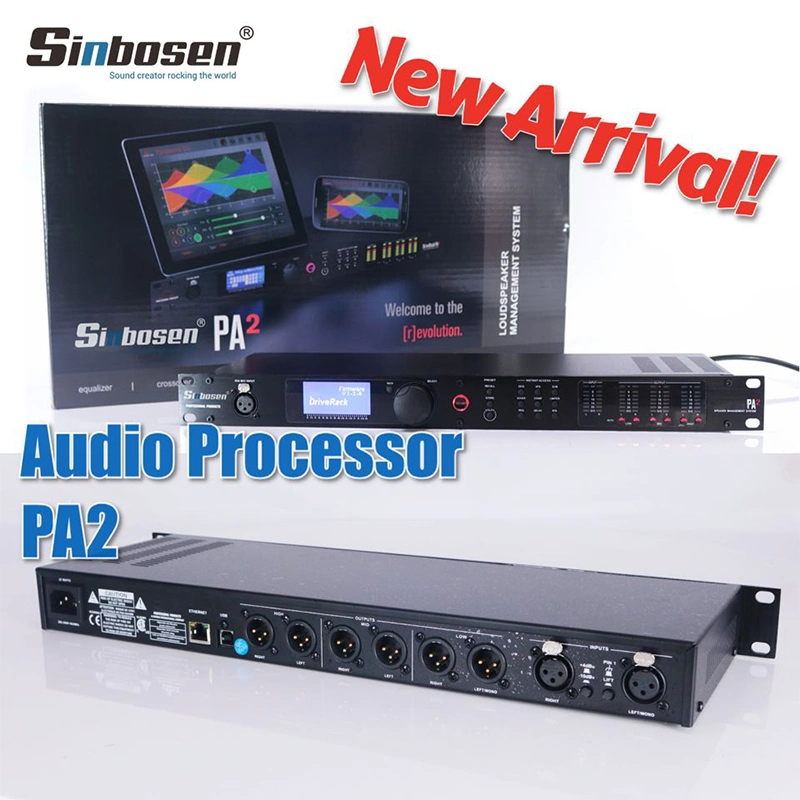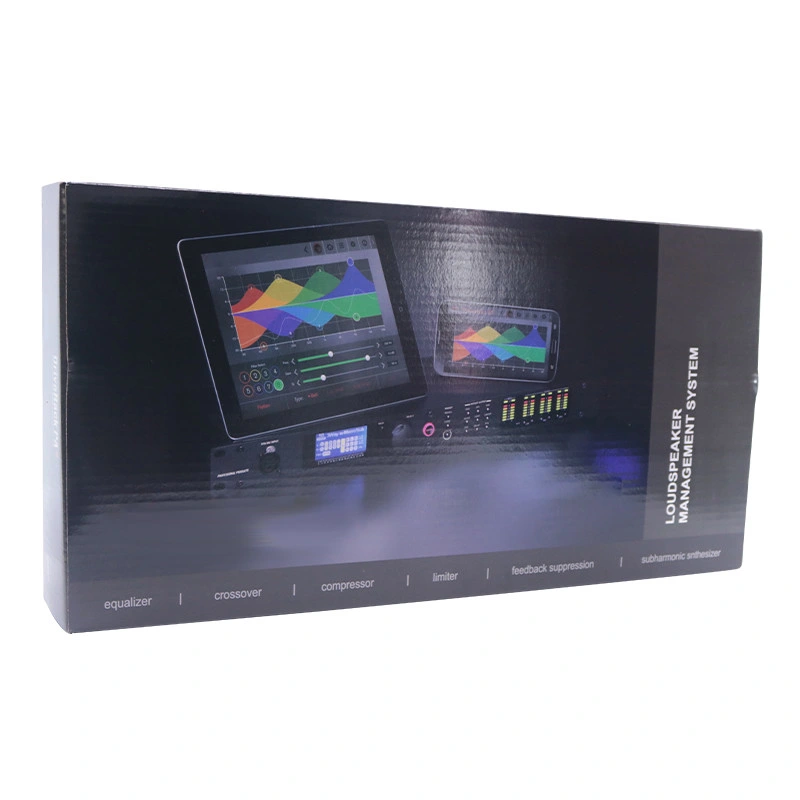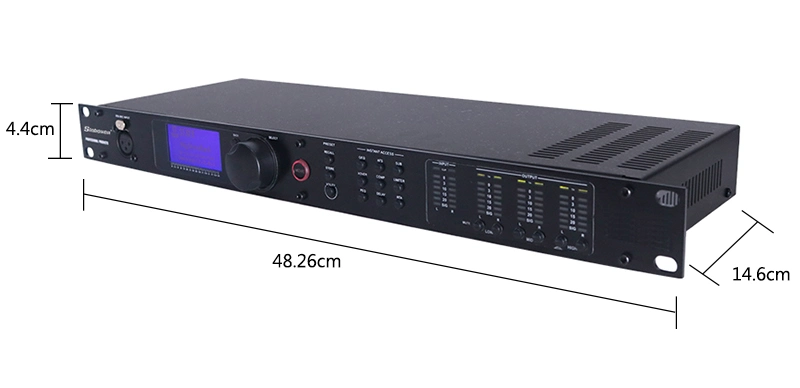 Specifcations
ANALOG INPUTS
Number of Inputs
2 line inputs, 1 RTA mic input
Connectors
2 female XLR line inputs, 1 female XLR RTA mic input
Type
Electronically balanced/RF filtered
Impedance
> 50 kΩ
Max Input Level (line inputs)
> +20 dBu
CMRR
> 45 dB
RTA Mic Preamp Phantom Power
+15 VDC
ANALOG OUTPUTS
Number of Outputs
6 line outputs
Connectors
Male XLR
Type
Electronically balanced, RF filtered
Impedance
120 Ω
Max Output Level
+20 dBu
Alignment Delay
Up to 10ms per output channel pair
A/D PERFORMANCE
A/D Converter
24-bit with dbx Type IV™ Conversion System
A/D Dynamic Range
112 dB A-weighted, 110 dB unweighted
Type IV Dynamic Range
123 dB with transient material, A-weighted, 22kHz BW;
121 dB with transient material, unweighted, 22kHz BW;
115 dB typical with program material, A-weighted, 22kHz BW
D/A PERFORMANCE
D/A Converter
24-bit
D/A Dynamic Range
112 dB A-weighted, 110 dB unweighted
SYSTEM PERFORMANCE
Internal Processing Wordlength
32-bit floating point
Sample Rate
48 kHz
Dynamic Range
110 dB A-weighted
107 dB unweighted
THD+Noise
0.003% typical at +4 dBu, 1 kHz, 0 dB input gain
Frequency Response
20 Hz - 20 kHz, +0 /- 0.5 dB
Interchannel Crosstalk
< -110 dB, -120 dB typical (input-to-output: < -100 dB)
Latency
Input to output: 1.847 ms
POWER SUPPLY
Operating Voltage
100-120 VAC 50/60 Hz or 220-240 VAC 50/60 Hz
Power Consumption
22 Watts
DBX PA2 processor Features:
Stereo feedback suppressor 2×12 group fast tracking notch filter.
Dual 28-segment graphic equalizer.
Classic dbx compressor.
120A subharmonizer.
2×3, 2×4, 2×5, 2×6 crossover combination selection.
Stereo multi-parameter equalizer.
Stereo output limiter.
Speaker fine-tuning delay.
Pink noise generator.
Auto-EQ automatic room equalization compensation.
25 factory presets / 25 user settings program memory.
2 sets of inputs, 6 sets of outputs.
RTA-M real-time spectrum analysis microphone input is set on the panel with phantom power.
24-Bit A/D converter provides dynamic range greater than 110dB.
Dbx patent Type IVTMA/D conversion circuit.
Graphic LCD display.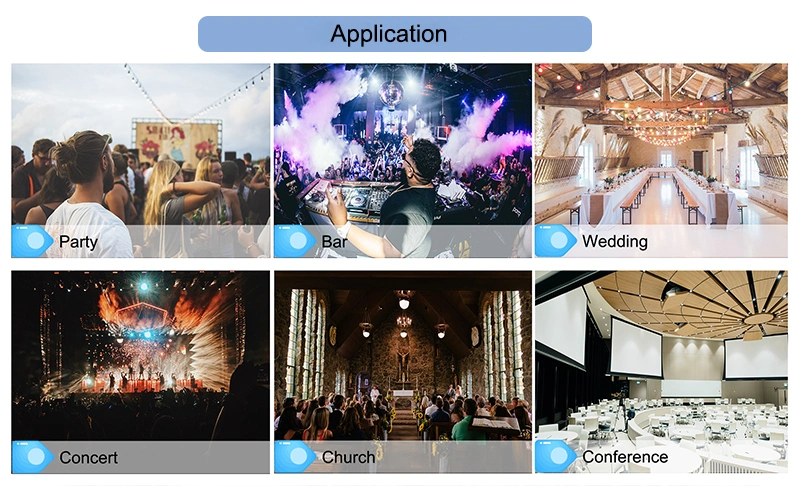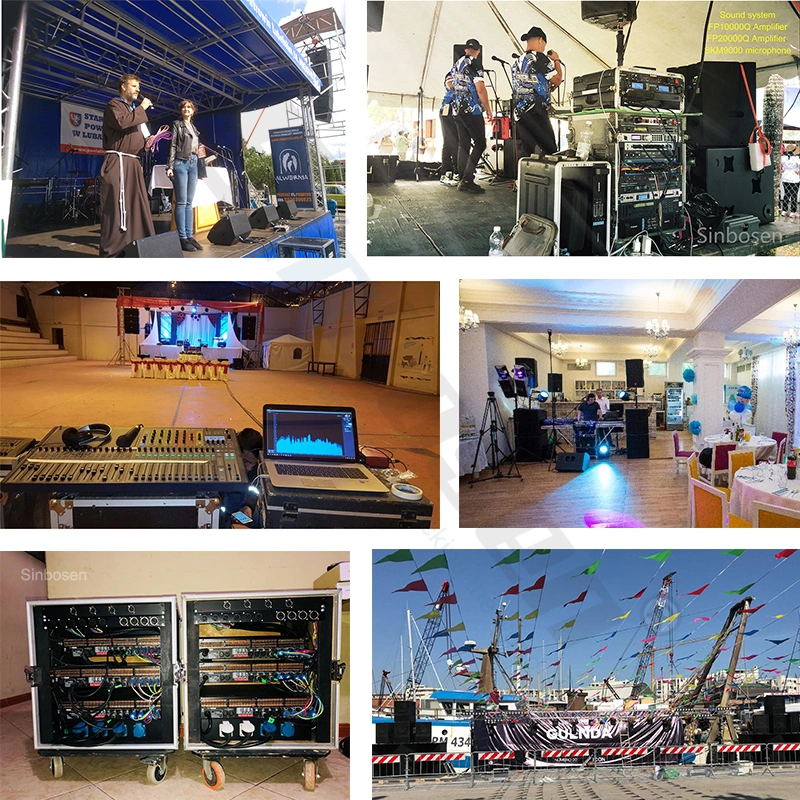 If you are interested in our products, please contact us